REFLECTIVE KINDERGARTEN BAG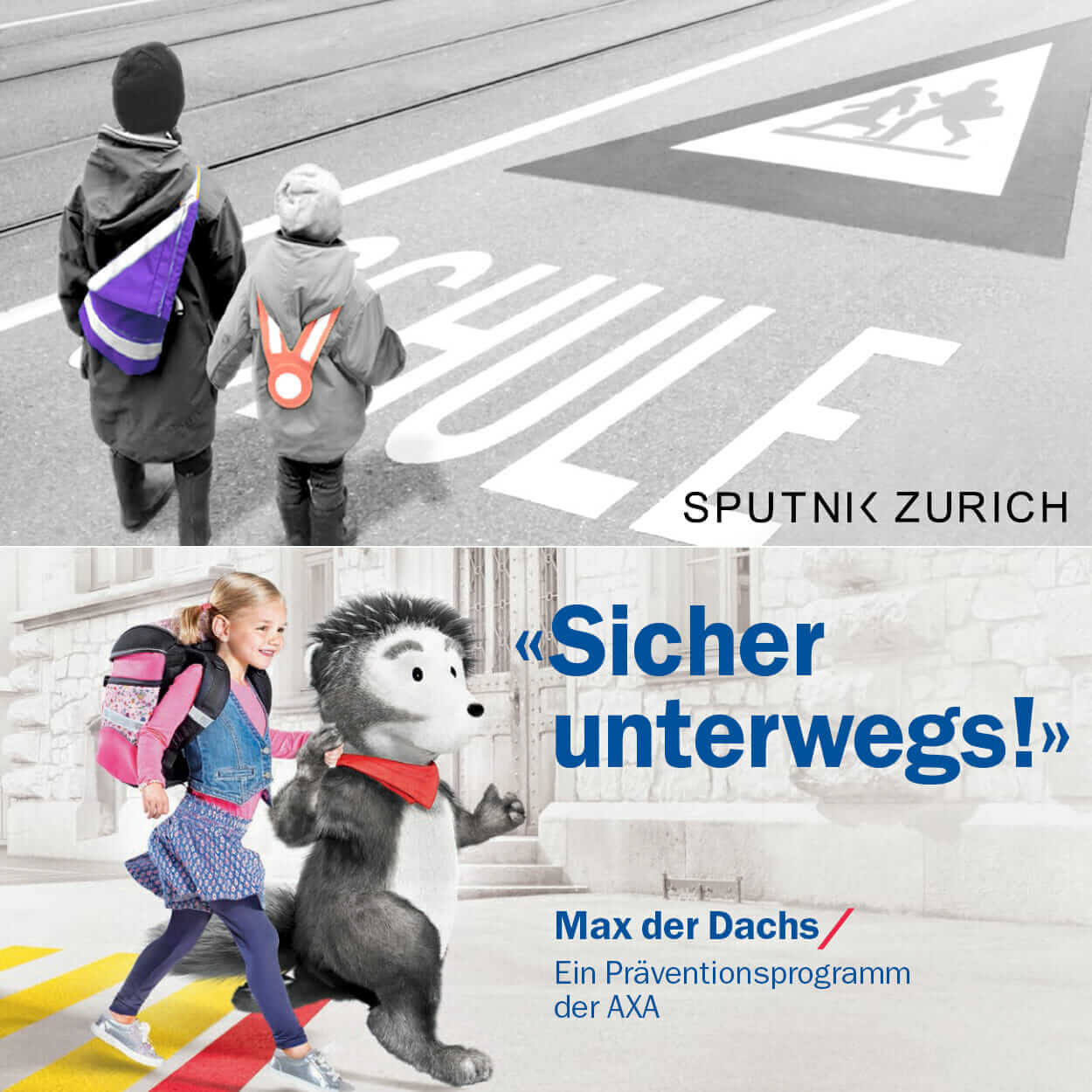 Our safety campaign with AXA Max der Dachs was a great success. We designed our first kindergarten / school bag for kids. Instead of wearing a safety reflective strap, we introduced reflective bags for children for more visibility on their way to school.
https://www.stiftung-praevention.ch/max-der-dachs
Tips: Wear clothes in light colours and reflective accessories. Especially in the nighttime and in bad weather conditions.
The foundation for prevention from AXA and SPUTNIK ZURICH stand for safer mobility in the urban jungle.
DE: Trage helle und kontrastreiche Kleidung, am besten mit reflektierenden Elementen. So können dich andere Verkehrsteilnehmende besser sehen, besonders bei Dämmerung, schlechtem Wetter oder wenn es dunkel ist.
Die Stiftung für Prävention der AXA und SPUTNIK ZURICH setzen dafür ein, dass die Mobilität im urbanen Raum für alle sicherer wird.